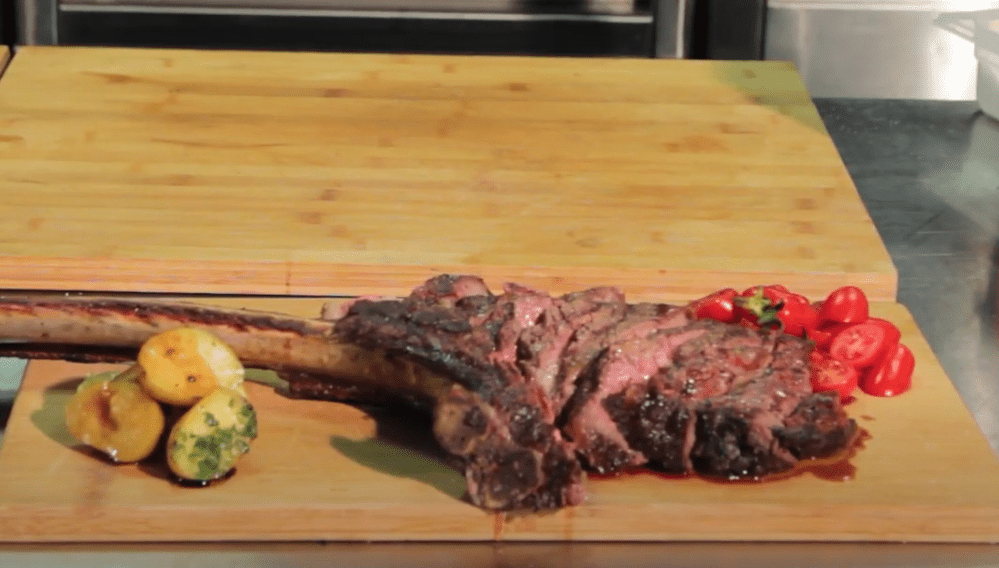 Recipe ingredients
by Vasilis Sporos
300g butter
2 cloves of garlic broken
8 springs of thyme
Evo
Salt & pepper
Step1
Pour the steak with olive oil and season with salt and pepper from both sides. We bake from both sides to the desired internal temperature. As much thicker is the steak, the higher we put it in the roaster.
Step2
 In a small pot on very low heat, add the butter, the garlic and thyme and leave until the butter melts. Every time we turn it over we pour it with the aromatic butter. 
Step3
Once its ready transfers steak to a cutting boat and let it rest. Cut it vertically into the grain and serve.