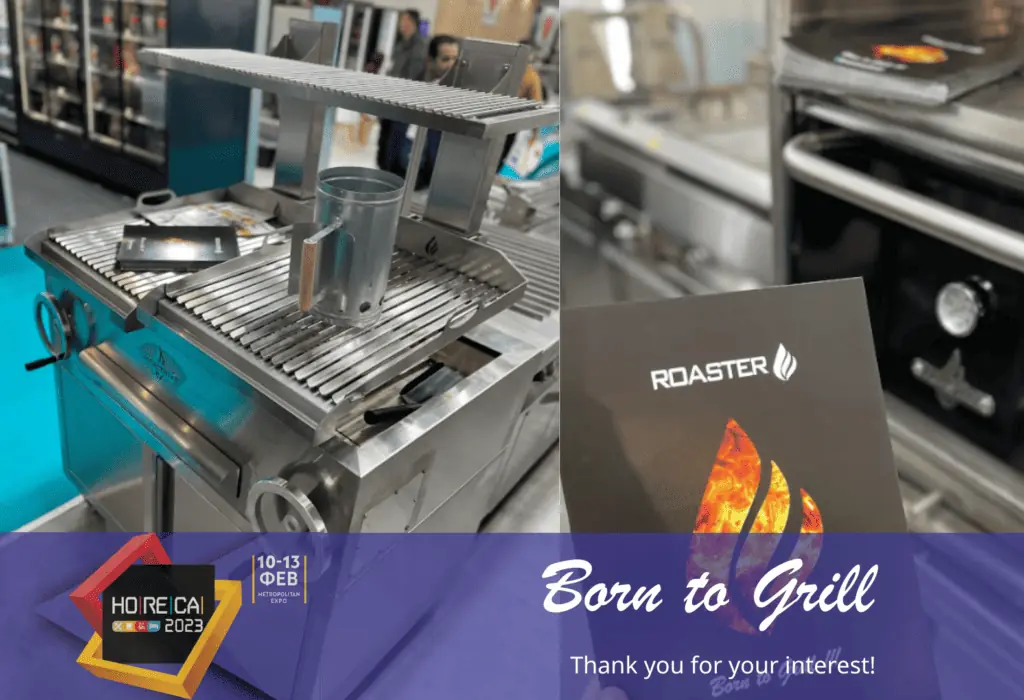 HORECA is a major international exhibition for hotel equipment and catering
establishments.
Roaster products were exhibited at the event on our local partner's "Diakoumakos" stand from 10 to 13 February 2023.
Roaster Ovens n' Grills evolves daily taking seriously in account every need of the chefs working in commercial kitchens.